We welcome you to Higher Purpose Forum

Thank you for stopping by
The purpose of this project is to serve tasty, healthy "food" for YOUR benefit. We hope that you will find two or three dishes that you like among the variety of offerings in our five-topic menu.
The food we serve is "spiritual food."
"Spiritual food" is our slang for "spiritual understanding". Each of us needs spiritual food to support our ongoing spiritual growth. This website offers a tapas style menu, featuring bite sized pieces of spiritual understanding, applied to topics relevant to our daily life: personal growth, current events, love and sexuality, and more.
The servings may be small, but as this website develops, there will be LOTS to eat. We plan to add one new conversation to the menu each week.
Our cooking style is "Unificationism."
"Unificationism" is the systematic expression of God's love and truth as taught by Rev. Sun Myung Moon (1920 – 2012). Unificationism has its roots in the Old Testament and the New Testament. It is a systematic family-centered understanding of God and God's love, as taught by Rev. Moon.
If you are interested in hearing an introduction or receiving a comprehensive understanding of Unificationsim please let us know by filling out the "Contact Us" form.
Our cooking method is "crowd sourcing", which is why WE NEED YOU.
The "crowd sourcing" method of this the Higher Purpose Forum is rooted in our sincere belief that:
God has an active concern and viewpoint on all issues of human concern;

He wants to speak to us, like a parent seeking to share His heart with His children; and,

He can speak through this Forum and through YOU.
God is able to reach you through your heart and your conscience, and through your study of scripture, nature, science and history.  You are a unique person with a unique background and experiences. Therefore, you can be a unique channel of understanding and insight. We value your engagement in our "conversations".  
The more engagement we can generate, the more God can speak, allowing more wisdom and insight will be revealed. 
There will be posts on a wide range of topics. Our intent is to foster discussion and conversation. If you find a Conversation Starter you agree with, great! Please tell us more and add to our understanding.  If you find a Conversation Starter you disagree with, great! Please take a moment to share the specifics of why you disagree, or what you feel is missing.
The intention of our three-step method (Conversation Starter > Discussion (Blog) > White Paper) is to create a genuine back-and-forth that generates synergy and new insight. We hope that the end result, our White Papers, will offer a new and hopefully unifying perspectives and solutions to some of the questions of the day. 
Our intention is to allow God to speak and for God's love to be shared.
We will eagerly encourage your participation in and support for this forum.
We will not invite you to anything.
We will not use your name for anything.
We will not ask you to buy or pay for anything.
If you would like to learn more, please contact the Steering Committee by filling out the "Contact Us" form. We will be happy to hear from you.
If you would like to donate, please go to the DONATION tab. Your donations are certainly needed. All of our authors and editors are compensated for their valuable work.
Conversation Host – an expert on a narrow topic of applied spiritual understanding. He or she will initiate and moderate the Conversation. You are invited to interact directly with the Host.
Conversation Starter – an approximately 850 word posting authored by the Host that initiates a Conversation.
Conversation Additions – After reading the "Conversation Starter", we invite you to add to the conversation. Type your comments into the box below the last line of the "Conversation Starter." Can you help us by giving a personal example, explaining where you may not agree, giving reference to an author or resource, adding some nuance?
Discussion Forum – shows the input/comments received by the Host from participants in the conversation. Your submission to the Host will be reviewed and edited by him/her before being posted. The Host is not obliged to post all submissions.
The purpose of the Discussion Forum is to build on the Conversation Starter and subsequent discussion.  The Host will use the Discussion Forum to generate new insights, reference points, and perspective.
White Paper – an approximately 1,200 word posting authored by the Host, based on the
Conversation Starter and the results of the Discussion Forum. The White Paper
is the conclusion or outcome of the forum. Our hope is that the depth and rigor
of the "White Paper" will be well beyond the contents of the "Conversation
Starter."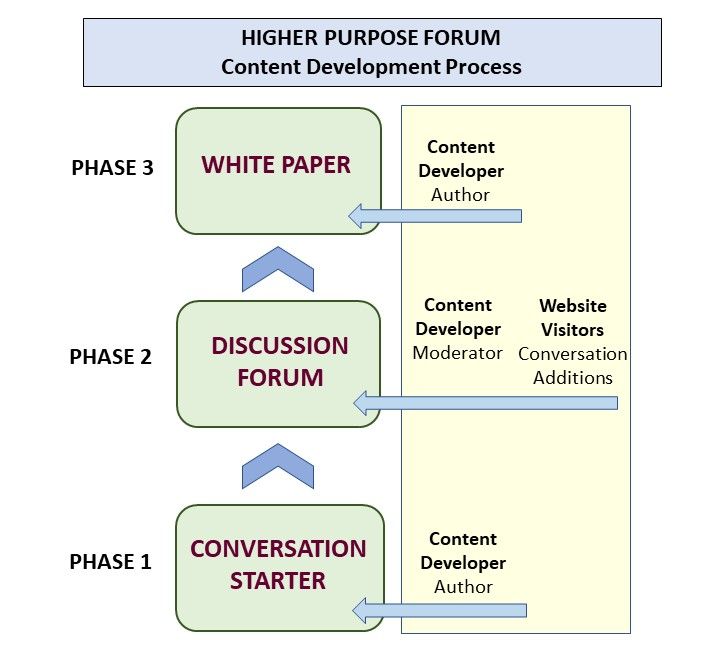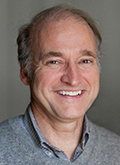 Jim Edgerly's career has been in troubled business restructuring. He was Senior Consultant at Arthur D. Little Inc. and Senior Partner at The Recovery Group. Jim led the acquisition, restructuring, turnaround and sale of several companies in New England. He has been in ministry since 1973. Previously pastor at The Boston Family Church, Jim now serves on the Church Council.
He earned degrees from Columbia University and the Sloan School at MIT. Jim and his wife Kinuyo reside in the Boston area. They have four children and three grandchildren.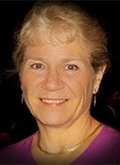 Cheryl Wetzstein is an award-winning journalist with 40 years of experience in New York City and Washington, D.C. She was former Washington Times National Reporter and Special Sections Manager. For most of her career, her beats were welfare reform and family and social issues, including hot-button issues such as abortion and gay marriage. Cheryl is now Senior Advisor to IMAP International. Cheryl and husband Douglas were blessed in marriage in 1982 and live in Maryland. They have three adult children and a granddaughter.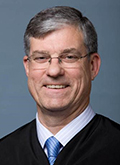 Mark Anderson was first elected to the Arizona State Legislature in 1994. He served for 14 years, authoring numerous significant and innovative pieces of legislation.  In 2010, Mark was elected to the position of Justice of the Peace for the West Mesa Justice Court.  Mark has participated in service projects in Honduras, Mexico, Trinidad, Thailand, Ukraine, Ecuador and Zambia. He was married to his wife Lucia in 1982. They have three children and six beautiful grandchildren.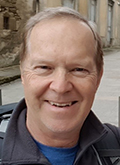 John Hessell is from Los Angeles, California. He attended University of California – Santa Barbara.  In 1977, he founded Original World Products (OWP) in New York City. He served as an executive at OWP for 33 years, developing multiple products and retail sales venues. He is currently active as a real estate investor, developer and manager.  John was married to Tokie Oda in 1982. They live in northern New Jersey where they raised two boys and two girls. They now enjoy spending time with their two grandsons.